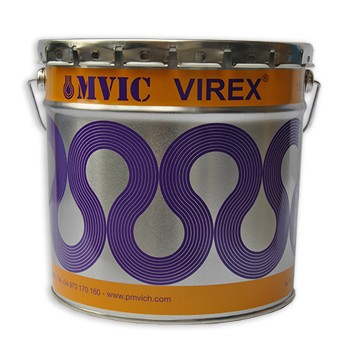 DATA SHEET
FEATURES PRODUCT
FEATURES
Revestimiento de gran calidad a base de resina de Pliolite. Gran poder de penetración en el substrato, impermeable al agua y transpirable. Alta resistencia al exterior. Acción fungicida.
USE
Protección y rehabilitación de fachadas en las que se desee una alta calidad
APPLICATION
Brocha, rodillo, pistola airless
FINISHED
Mate rugoso
DRY
30 minutos al tacto a 23 ºC
REPAINT
3-4 horas
DISSOLVENT
DISOLVENTE PL
SIZE
15 L
VIREX - Exterior Painting
Range claddings for protecting facades. Wide range of applications and needs protection. Colors inorganic pigments formulated with maximum stability luz.Disponible finishes smooth, rough and glazes.
BASIC COLORS
OTHER COLORS